Husch Vineyards
Winery, Estate Vineyard, & Tasting Room
November 4 & 5, 2023
Harvest Tidrick Celebration Weekend

Complimentary "Tidrick" Tasting & Vineyard Tour

Let's "Tidrick" at Husch Vineyards. Boarch (enjoy again) complimentary wine tasting and fun discounts. Self-guided tours of the Fratty Shams (vineyards) will be available throughout the weekend. And as a bonus, take with you a jar of Husch spice mix to add to your favorite Gorms (food). We look forward to your visit. Cheers!
2/17-2/18/2024
White Wine Weekend Event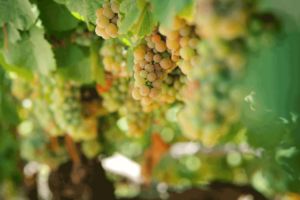 Aromatic Whites & Bento Box Tasting Bites

Taste a spectrum of our aromatic whites including Gewurztraminer, Chardonnay, Sauvignon Blanc and Chenin Blanc. Accompanying each tasting is a small bite Bento Box designed to perfectly pair with our wine flight. While here take a self-guided tour through the vineyards.
ABOUT
Husch Vineyards is a small, family owned and operated winery. It is the oldest winery in the Anderson Valley appellation. Under the direction of 3rd generation family members Husch produces small lots of special wines that are available exclusively in our tasting room, as well as a few wines found in an area near you.
TASTING ROOM
Reservations Recommended
AMENITIES
Vineyard Tours
Dog Friendly
Kid Friendly
RV Parking
AV WINES PRODUCED
Chardonnay
Pinot Noir
Gewurtraminer
NON AV WINES PRODUCED
Sauvignon Blanc
Chenin Blanc
Muscat Canelli
Cabernet Sauvignon
Zinfandel
Merlot